January 4th 2019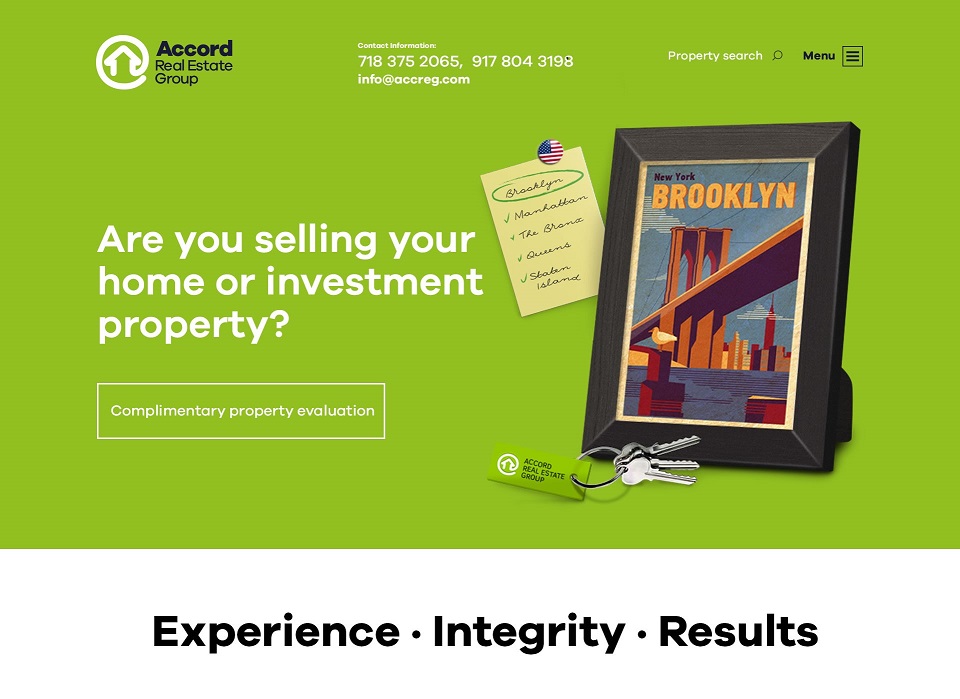 Whether you are a property owner planning on selling your residential, commercial or investment property in Brooklyn, Manhattan, Queens, the Bronx or Staten Island, you need every advantage possible to locate the best qualified buyers who are motivated to purchase your property.
Just a few weeks ago we at Accord Real Estate Group announced the launch of our latest website and mobile version. We continue to be a technologically advanced real estate brokerage company year after year. We are internet marketing experts dedicated to bring the absolute best exposure to our client's properties to locate interested and qualified buyers.
Our company motto is Experience, Integrity, Results. What this means to our clients is a thoroughly professional, personalized experience with our real estate brokers and agents, who bring exceptional service and who have the experience to bring the absolute best results in terms of price. We don't just talk the talk, we prove to our clients, transaction after transaction, year after year, that the eventual sale price of their property is clearly the best price that can be achieved for their property.
If you are planning to sell in 2019 your property or you know someone who is planning to sell their property in any of 5 boroughs in NYC, whether a single family residential property, an apartment building, a commercial property, mixed use, multi family, co op or condo, vacant land or a development opportunity, call us. You will be very happy that you did. We will be happy to answer all of your real estate questions over the phone or in person with no obligation on your part.
Visit our website at accreg.com, on your pc, phone, tablet or laptop and read through over 30 years of testimonial letters from our clients. We know that given the opportunity to represent you in the marketing and sale of your property that you will have a great experience with us that will be very financially rewarding.
We always bring our clients the top market price for their property and provide exceptional personalized service from initial consultation to closing.
Thank you,
Accord Real Estate Group
Your Brooklyn Real Estate Broker