November 16th 2017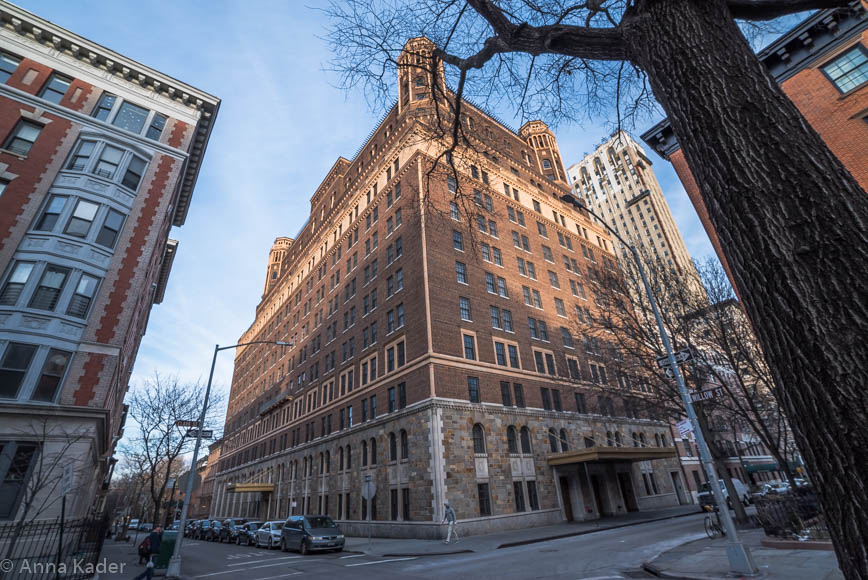 The Towers, one of the jewels of the Jehovah's Witnesses Brooklyn Real Estate Portfolio has been sold. Located at 21 Clark Street, The Towers is a former Hotel located in the Brooklyn Heights Historic District, Brooklyn NY. The buyer for this magnificent 1920's Venetian palazzo style building is Kayne Anderson Real Estate Advisors who reportedly purchased the building for approximately $200M. The Towers structure is 16 stories in height and 313,768 square feet in size. Al Rabil, Kayne Anderson managing partner and CEO said of the building "meticulously maintained since it's inception in the late 1920's, the towers is a unique redevelopment opportunity to introduce modern luxury living for seniors in Brooklyn". Watermark Retirement Communities is partnering with Kayne Anderson Real Estate Advisors on the project. The new owner is committed to upholding the property's unique legacy. In the hotel's heyday it was advertised as the aristocrat of Brooklyn Hotels. The Towers was designed by Starrett & Van Vleck, the same architecture firm that designed the Manhattan Flagship Stores for Saks Fifth Avenue and Lord & Taylor.
Also recently sold are 117-125 Columbia Heights for $18M and 97 Columbia Heights. 97 Columbia Heights is expected to close later this month. The buyer of both properties is Hawkins Way Capital. The properties at 117-125 Columbia Heights include a modern building on the corner of Pineapple Street three brick row houses adjacent to it. 97 Columbia Heights is a 100 foot tall building on the corner of Orange Street.
Up for sale is 1 York Street, currently a parking lot located just steps from Brooklyn Bridge Park. The site is 53,171 square feet, has frontage on Front Street and is outside of the Dumbo Historic District. 1 York Street has R-7 Residential zoning and could be built for mixed use. Based on recent sales in the area, 1 York Street is valued in the range of between $50M and $80M.
Lastly, the two Watchtower properties that have not been sold yet are: 80 Willow Street in the Brooklyn Heights Historic District and is a 3 story 11 unit residence and 86 Willow Street a 2 story carriage house in the Brooklyn Heights Historic District and has 2 residential units.
If you or someone you know are planning to sell their Brooklyn property, whether a residential property, a multifamily building, a commercial property, mixed use, multi family, co op or condo, vacant land or a development opportunity, call us. You will be very happy that you did.
We always bring our clients the top market price for their property and provide exceptional personalized service from initial consultation to closing.
Thank you,
Accord Real Estate Group