December 23rd 2013
Merry Christmas and A Happy New Year From Accord Real Estate Group. This is such a great time of year in New York. We have such a festive looking city. There is no other quite like it. Brooklyn is in a class all it's own. Brooklyn is one heck of a festive looking borough.
Just take a drive to the Dyker Heights neighborhood where the Christmas lights, annimated Santas, Elves, Raindeer and Snowmen are world class in their presentation. From 75th Street to 86th Street and from 10th Avenue to 14th Avenue you will be truly amazed at the passion and enthusiasm this neighborhood and it's residents have for Christmas and The New Year. If you are with family, friends, all of your loved ones (especially kids) for the holidays and you want to see how Brooklyn does Christmas, come and take a drive around Dyker Heights to see the lights. There may be a lot of cars oogling the lights and sights, but it is very civilized. Everyone is so friendly, you will have a great time.
We at Accord Real Estate Group want to wish our clients, their families, friends and loved ones, our fellow brokers and agents and their loved ones a wonderful and Merry Christmas and a Happy, Healthy and prosperous new year.
Thank you so very much from Jeff and Anna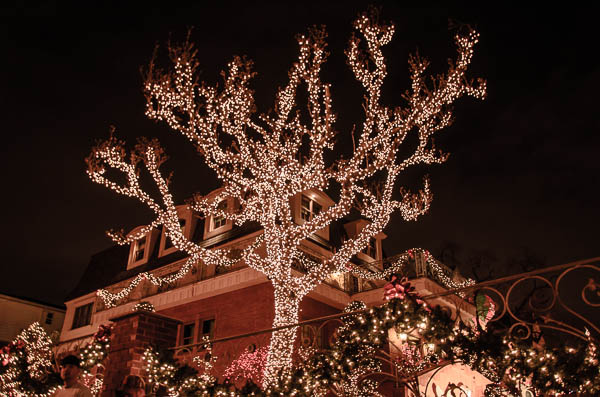 Photo by Anna Kader