August 21st 2014
On Saturday August 16th, the 24th annual Sand Sculpting Contest was held in Coney Island. The proceeds from the contest go to help Coney Island residents still rebuilding from Super Storm Sandy. The sponsors of this year's contest were Astrella Development Corporation and Brooklyn Community Services.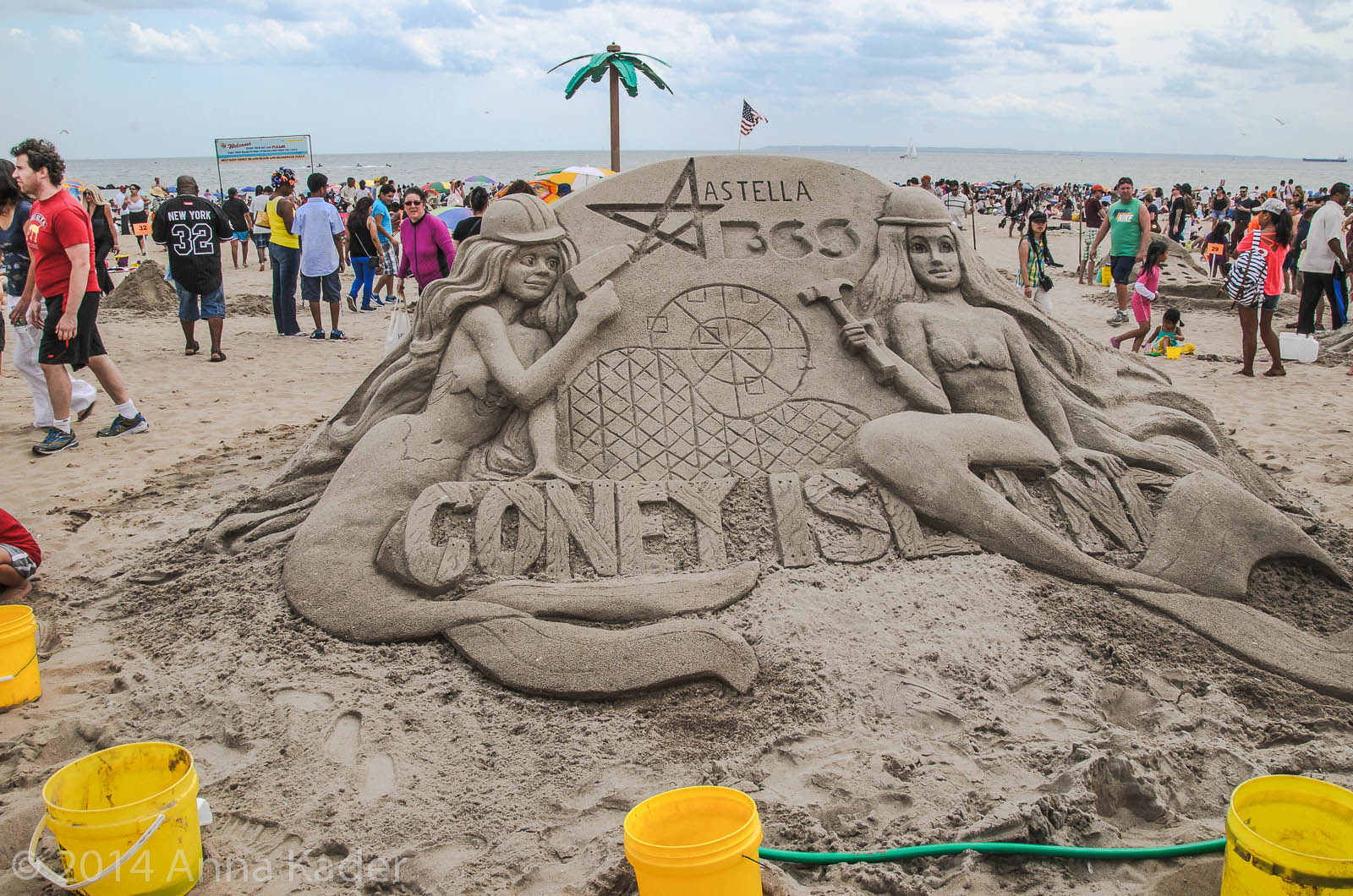 There were 70+ contestants registered for the competition and thousands of people stopped to admire the wonderful sand sculpture creations as well as enjoying a day of live music, food and activities for the kids. The contest was held opposite Deno's Wonder Wheel, on the beach and the boardwalk from West 10th Street to West 12th Street.
John Alberga , the gentleman who won last year's contest says " it takes a well rounded team to transform a pile of sand into a winning sculpture".
Andy Gertler who has been making sand sculptures for the past 16 years says that "every grain of sand needs to be wet". Mr. Gertler's friend Sue Beatrice added that " it's important to have the tools in your arsenal such as a palette knife".
The prizes for this year's competition range from $100 to $400.
For more information about Brooklyn NY Coney Island neighborhood or if you are interested in selling your home, investment property, mixed use building, multi family building, vacant land or development opportunity call us at 718-375-2065. You will be very happy that you did.