June 8th 2018
Sunset Park is a beautiful, diverse and exciting Brooklyn neighborhood that is evolving rapidly into a top choice for people to live and come to enjoy all that the area has to offer.
Sunset Park is located in Southwest Brooklyn, NY. Many of the areas blocks have homes that are listed on The National Registry of Historic Places as a historic district. Sunset Park has the largest historic district in the NRHP in the Northeast United States. See our blog dated March 22nd 2017 for more information on historic Sunset Park homes.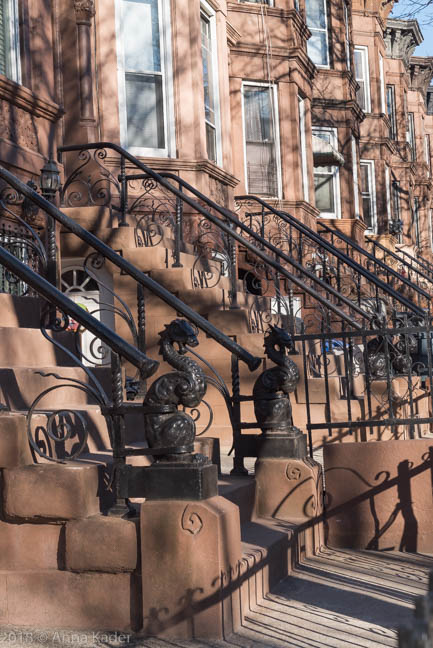 Sunset Park has many gorgeous brownstone, limestone and brick homes on tree lined blocks. Jeff Grandis, broker at Accord Real Estate Group has been selling properties in the area for 30 years. Home prices have never been higher and the residential market continues to trend up.
Some examples of asking prices for residential properties are:
For 2 family homes, a 1,729 square foot, 7 room, 3 bedroom, 2 bath property, the asking price is $1.1M, for a 2,146 square foot, 11 room, 5 bedroom, 2 bath home the asking price is $1.550M.
For 3 family homes, a 3,054 square foot, 18 room, 6 bedroom, 3 bath home the asking price is $1.375M, for a different, 3,024 square foot, 14 room, 7 bedroom, 3 bath home, the asking price is $1.475M and a renovated, smaller 3 family home with just 1,952 square feet, 8 bedrooms and 3 baths, the asking price is $1.580M.
For a 4 family house with 3,040 square feet, 18 rooms, 10 bedrooms, 4 baths the asking price is $1.999M.
For a six family house, with 5,548 square feet, 20 rooms, 10 bedrooms and 7.5 baths, the asking price is $1.648M and a 5,100 square foot, 26 room, 14 bedroom and 6 bath house, the asking price is $2.2M.
For a 23 family apartment building with 43 rooms, 23 bedrooms and 23 baths the asking price is $4.188M.
For Co op apartments the price range is much lower for example:
a 500 square foot, 1 bedroom, 1 bath is asking $279,000, a 3 room 1 bedroom, 1 bath is asking $429,000 and yet another 1 bedroom, 1 bath apartment is asking $565,000. For 2 bedrooms and 1 bath the asking price range goes from $585,000 to $619,000 to $679,000 depending on building location, square footage and condition.
For Condominium apartments, the asking prices are for a 500 square foot, 4 room, 1 bedroom, 1 bath is $450,000, a 655 square foot, 2 bedroom, 1 bath unit is priced at $515,000, a 800 square foot, 4 room, 2 bedroom, 2 bath unit is asking $698,000 and at the high end a 2,005 square foot, 7 room, 3 bedroom, 2 bath penthouse unit is asking $1.595M.
The Industry City industrial complex is a tremendous addition to the future of Sunset Park with plans for a hotel, shops and a 16 building hub for tech start-up companies.
Subway service into Manhattan from Sunset Park is excellent. There are the D,N and R trains with the BMT 4th Avenue line with stations at 36th street, 45th street, 53rd street (newly renovated) and 59th street. The BMT Western line (D train) has a station at 9th avenue. The BMT Sea Beach line (N train) has a station at 8th avenue.
The buses that serve Sunset Park are the B9, B11, B35, B37, B63 and the B70.
Sunset Park has several good schools. They are:
P.S. 94 The Henry Longfellow located at 5010 6th Avenue, serving grades OK, SE and 1-5.
Sunset Park School located at 4305 7th Avenue, serving grades K and 1-5.
Sunset Park Prep located at 4004 4th Avenue, serving grades SE, 6, 7 and 8.
P.S. 169 located at 4305 7th Avenue, serving grades 1-5, OK and SE.
Sunset Park has many wonderful Asian cuisine restaurants. One of my favorites is Lucky 8 located at 5204 8th Avenue, serving authentic Cantonese cuisine. You cannot go wrong dining here.
Some other area restaurants are:
La Brasa Peruana located at 4618 5th Avenue, serving Peruvian cuisine.
Tacos Matamoros located at 4508 5th Avenue, serving Mexican cuisine.
Ejen Korean Comfort Food located at 254 36th Street off of 3rd Avenue.
Lucky Vegetarian located at 5101 8th Avenue, serving Asian inspired Vegan and Vegetarian cuisine.
Ba Xuyen located at 4222 8th Avenue serving Vietnamese cuisine.
Open Rice located at 4418 8th Avenue, serving excellent dim sum.
Hot Space located at 774 51st Street off 8th Avenue, specializing in whole freshwater fish! Sounds very yummy! I definitely want to try this restaurant.
There are several area watering holes that you may want to visit. They are:
Irish Haven located at 5721 4th Avenue, for a great selection of beers & Karaoke fun.
The Grumpy Cat Bar located at 480 62nd Street.
Sev Studio Lounge located at 870 4th Avenue for a great atmosphere, music and drinks.
If you are interested in selling your property or you know someone who is planning to sell their Brooklyn New York property, whether a single family residential property, an apartment building, a commercial property, mixed use, multi family, co op or condo, vacant land or a development opportunity, call us. You will be very happy that you did.
We always bring our clients the top market price for their property and provide exceptional personalized service from initial consultation to closing.
Thank you,
Accord Real Estate Group
Your Brooklyn Realtor