Roslyn and Carl Melfi,
September 29, 2017
From: Roslyn and Carl Melfi
September 29, 2017
Re: Jeff Grandis Brooklyn Real Estate Broker Accord Real Estate Group
My husband and I were so pleased with the service we received from Jeff Grandis at Accord Real Estate Group that I wanted to share our experience.
Jeff is so caring and understanding. The selling process can be quite stressful, and it was especially so for us as we had lived in our house for 44 ½ years, but Jeff was always there to calm our nerves and assure us that everything would work out. He was diligent about bringing only the right buyers to see the house and with his help we found the perfect people to live in our beloved home. Jeff always returned phone calls and emails immediately, and he made sure we got our price.
Thank you, Jeff for your patience and knowledge. We really got to know you well and gained not just an excellent real estate agent, but a lifelong friend.
Sincerely,
Roslyn and Carl Melfi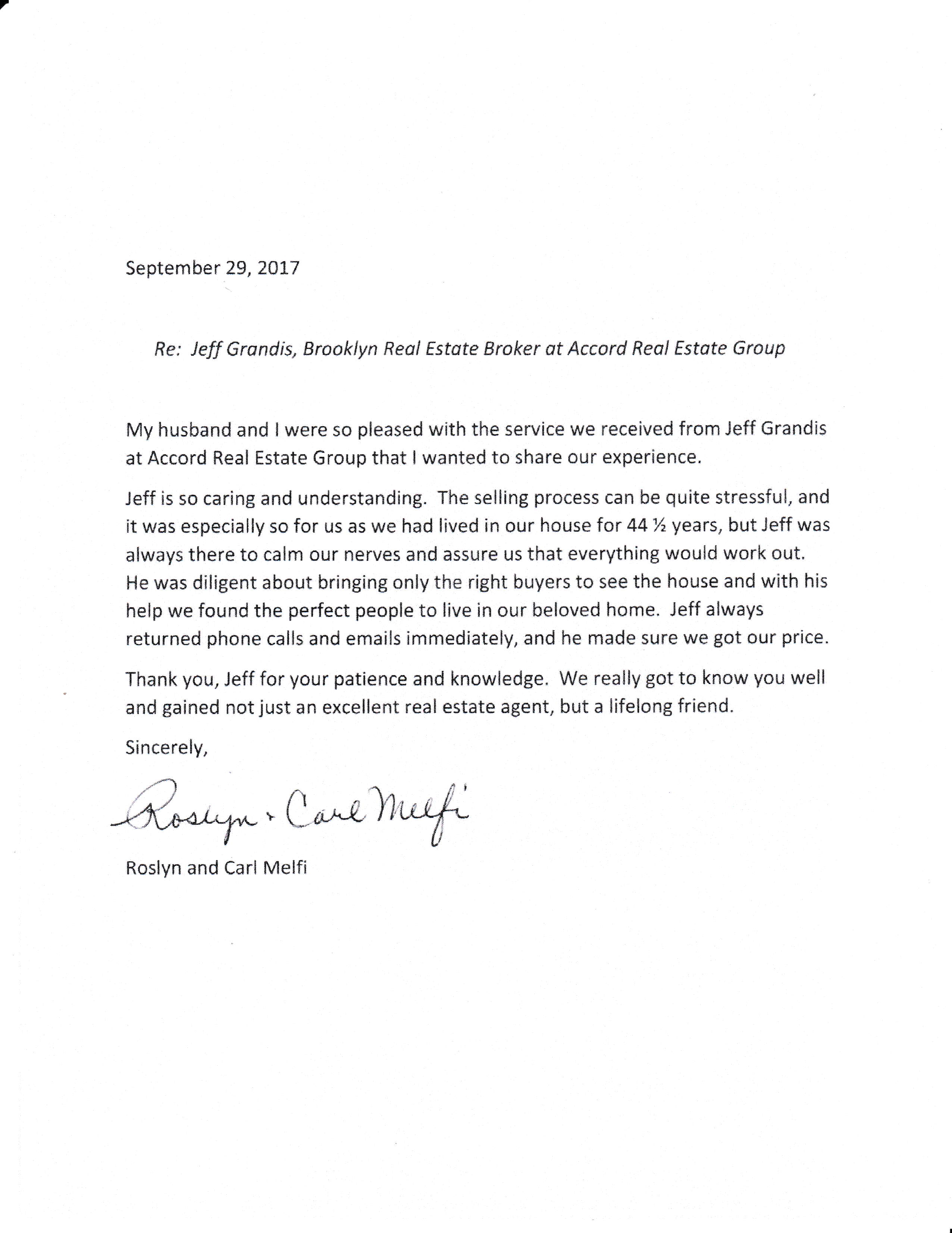 You can read this testimonial and other testimonials on Google as well